Many travelers are all used to staying in busy urban settings. Whether it's going all luxury and private by staying in hotels or rented apartments, or mixing with others in shared accommodation like hostels or B&Bs. Anywhere with a vast amount of people and shops

But out in the Mongolian countryside we have ger camps. The traditional, wooden-made tents are fairly common in the beautiful country itself. They were originally designed to be the equivalent to a hotel for nomad travellers but now have opened up to all kinds of travellers or tourists. If you've never considered staying in a ger, nor have heard of a ger, here are five great reasons why it's really worth a try!
1. Discover Unforgettable Landscapes
When you stay in a ger camp, you have an amazing opportunity to explore the country's untouched and vast landscape. In fact, it's right on your doorstep. Throughout Mongolia you will find any number of family and tourist ger camps, including some dotted along the many national parks. There is an even greater chance to hop from one camp to the other and discover incredible wildlife, too. Grab a Trans-Siberian railway map and simply decide where you want to go!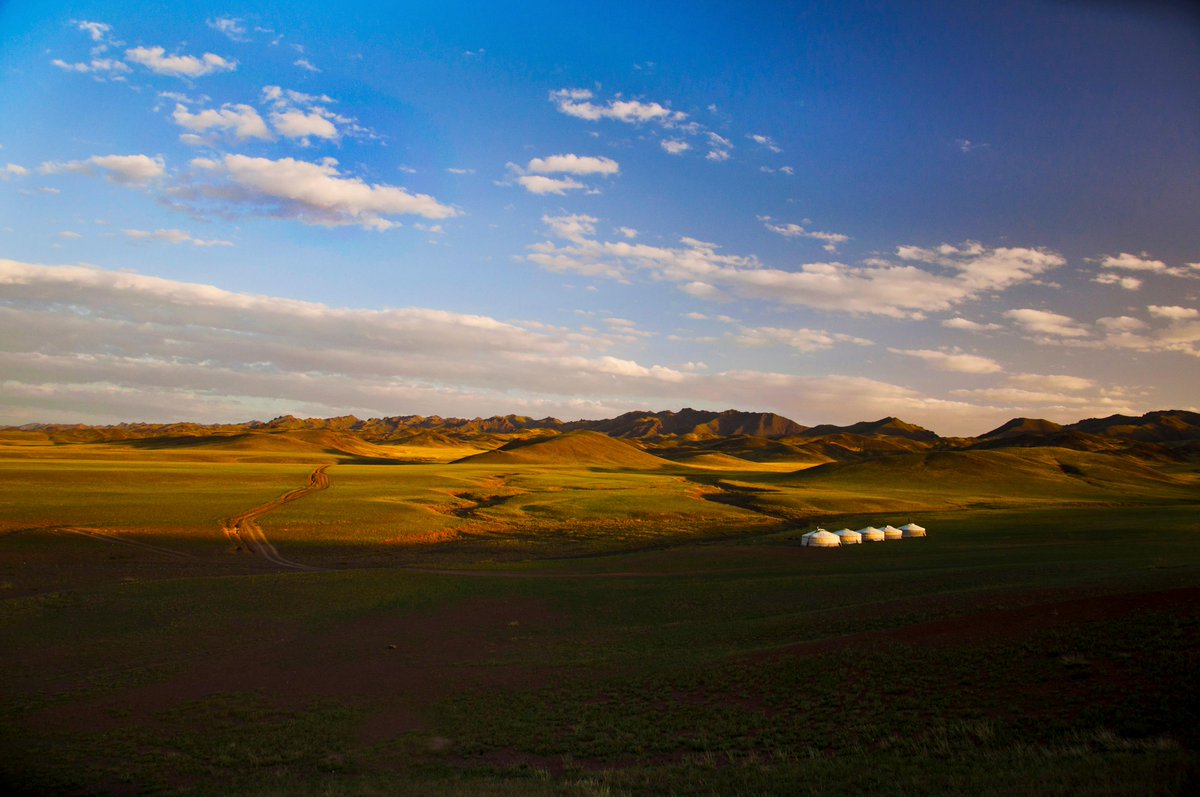 2. A First-Hand Experience Of The Nomadic Lifestyle
A ger is the real deal. It's a circular-shaped dwelling that's played an important role in Mongolian nomadic lifestyles for a long time. In fact, for thousands of years, ger camps have been used by local nomads who move from one place to the next on the hunt for better livestock pastures. Many nomads still roam the country, which means ger camps remain an important part of Mongolian culture.

Gers first came about during the Mongol Empire way back in the 13th and 14th centuries. Today, at least half of the Mongolian population still call the traditional tents home.

3. Immerse Yourself In The Community
Time spent in a ger camp involves exploring the stunning wilderness, but evenings are communal affairs. Usually, dinner is served in a large, central ger after which you can sit back, relax and enjoy traditional entertainment, like local throat singing. The evenings are a wonderful time to mingle with fellow travellers and get to know the locals and their way of life better.

4. A Simpler Way
Exploring the vast country that is Mongolia is about slowing down and enjoying the peace. It's the perfect way to escape from modern life, and the facilities and accommodation in the ger camps reflect this. Simplicity is key, and while most camps do have flushing toilets, electricity and showers, the actual tents are uncomplicated and cosy.

5. Get To Love The Local Food
Mongolian food is known to be hearty. In fact, you're bound to love returning to the ger in the evening to get to eat a traditional meal like filled dumplings or mutton and potatoes. Many popular ger camps can be found close to hotels for easy access to restaurants and other facilities, but many camps take the traditional route when it comes to catering meals. It's a great way to enjoy traditional cuisine in a beautiful atmosphere.

Final Word

Ger camps give you exposure to nature in ways you could and couldn't imagine before. With its untouched wilderness, nomadic culture and sensational landscape, Mongolia provides a stunning destination if you fancy a back to basics trip. If you plan on venturing into Mongolia, staying in a ger camp is definitely something to look at. You'll get a true local's experience by the way of cuisine, lifestyle, leisure and entertainment

What's your thoughts on ger camps and the Mongolian lifestyle? Have you ever done a trip or retreat where you've lived with nature? Drop them in the comments below. Feel free to share this post or follow me on socials to keep up with what's coming soon.

Johnny | Johnny's Traventures